With amberSearch you have the possibility to integrate the search into existing systems via an IFrame.
For example, if you are in SharePoint, you can directly start a search in amberSearch across all systems: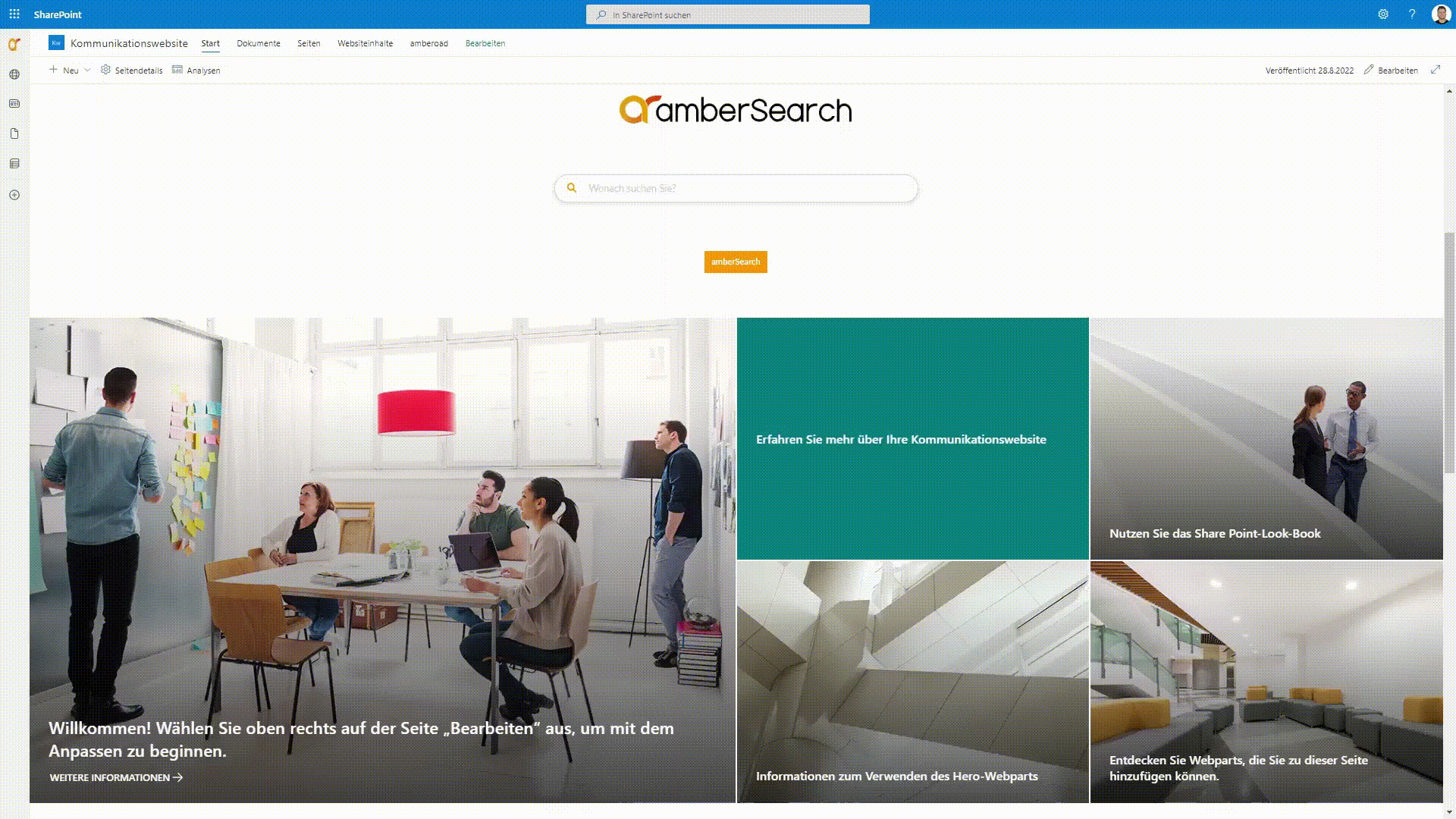 To set up this system, the support of your administrator or the site manager is required. We have provided complete instructions on how the set-up works here.
If you think that such an integration would be of added value for your team, please contact us or your administrator so that we can set up the IFrame accordingly.
You can reach us at support@ambersearch.de.