Hundreds of chats can be a few too many to keep track of
That's why you can search the chats individually. Use the filters to quickly find the right result.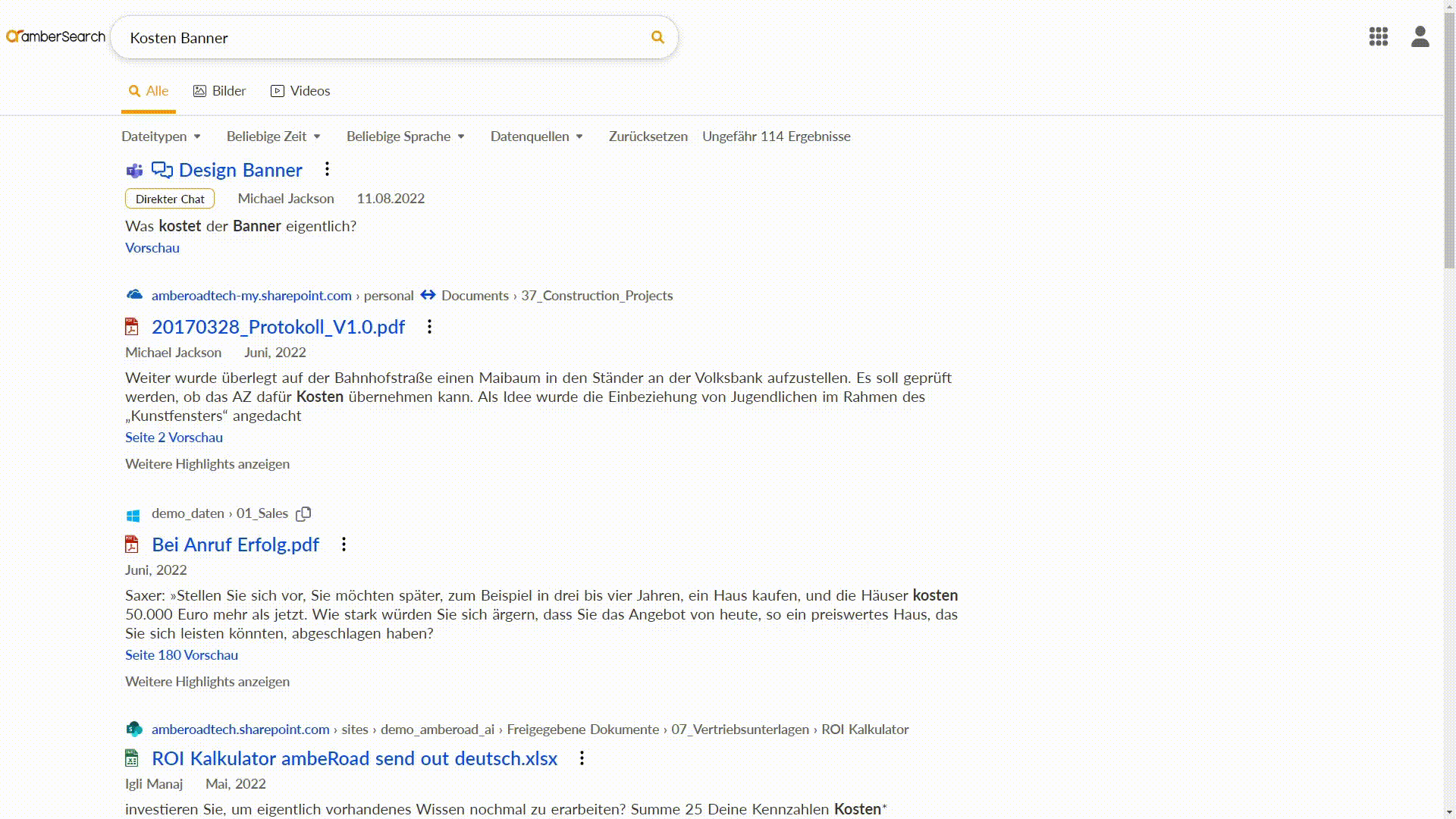 Please Note
Unfortunately, only external chats initiated by you are searchable at this time. External chats where someone else wrote you the first message are currently not searchable. We are working on fixing this bug.