Jump directly to the right folder in your network drives
Use the button to the right of a network drive folder path to copy the path. Then paste the copied path into the Windows browser tree at the top.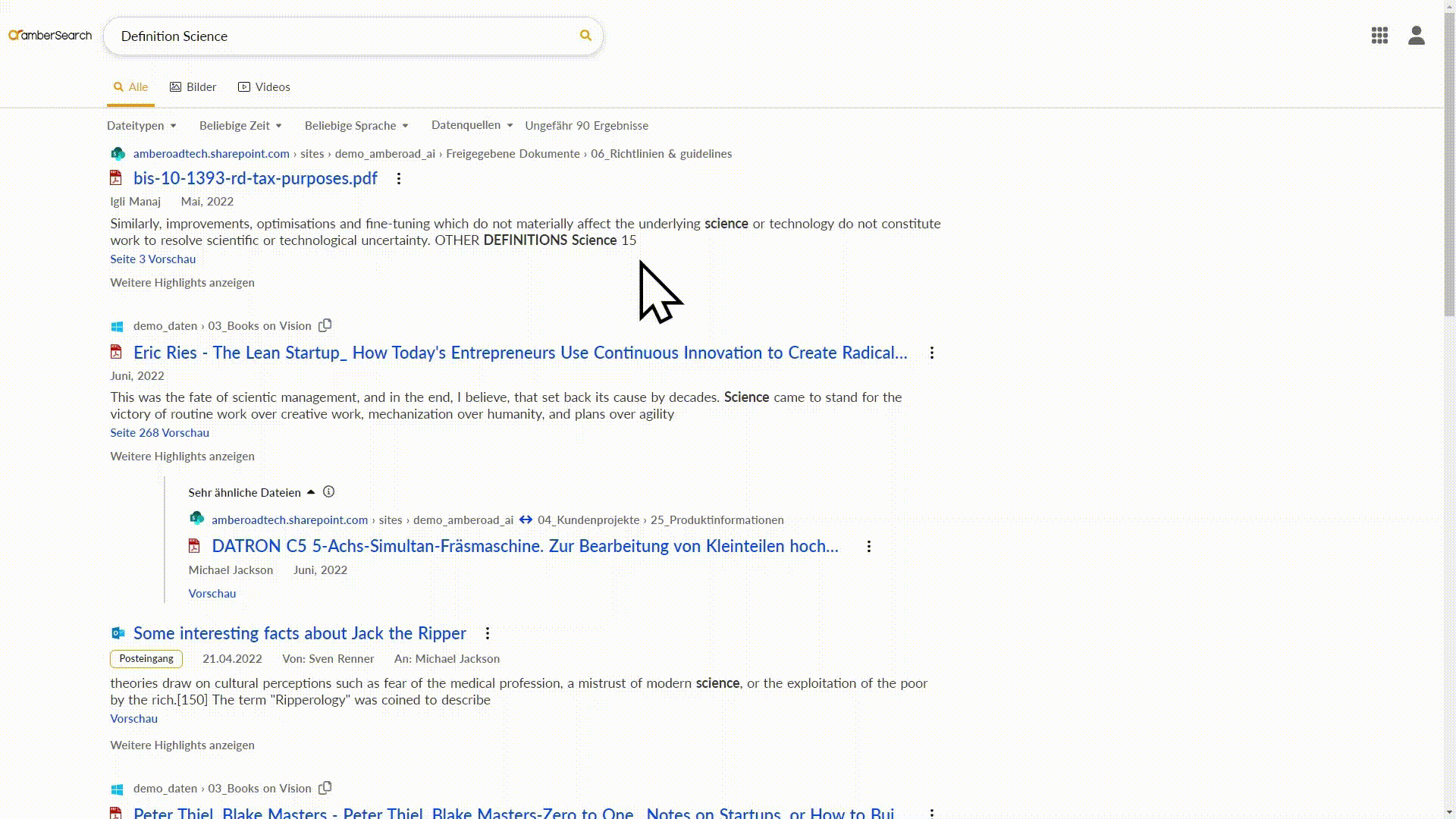 Please Note
Currently it is not possible to open results directly from network drives via amberSearch. We are working on a way to make this possible.