Reset all filters with one click
Did you use filters in the last search that you no longer need in the next search? Instead of resetting them all one by one, you can now easily do it with just one click! See how it works here: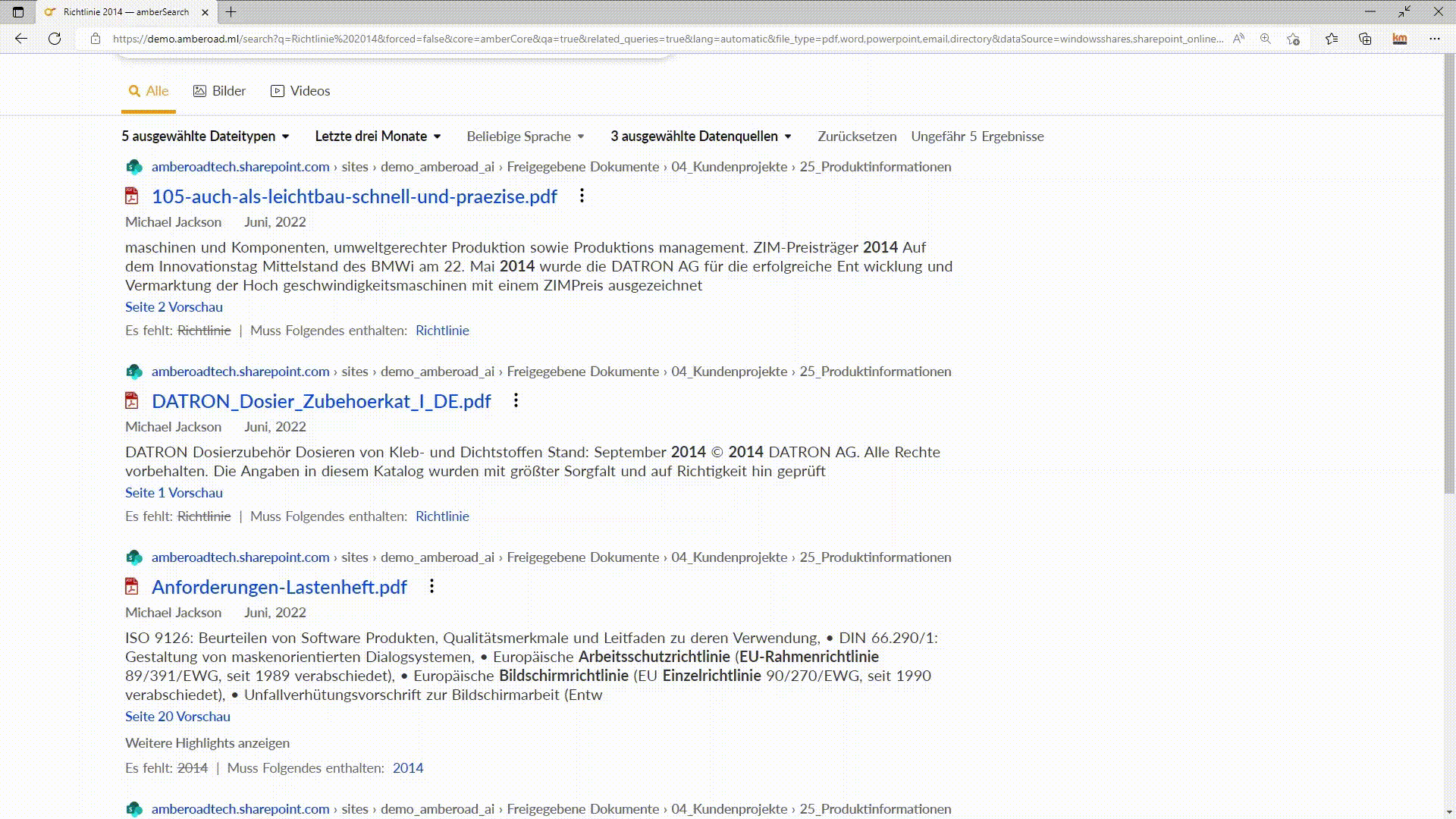 Also check out our general tips and tricks to further improve your search experience with amberSearch.