Jump directly to the target system for online data sources
Use the link to open the expected result in the correct target application. You decide whether to jump directly to the document or, for example, to the folder if it is a DMS.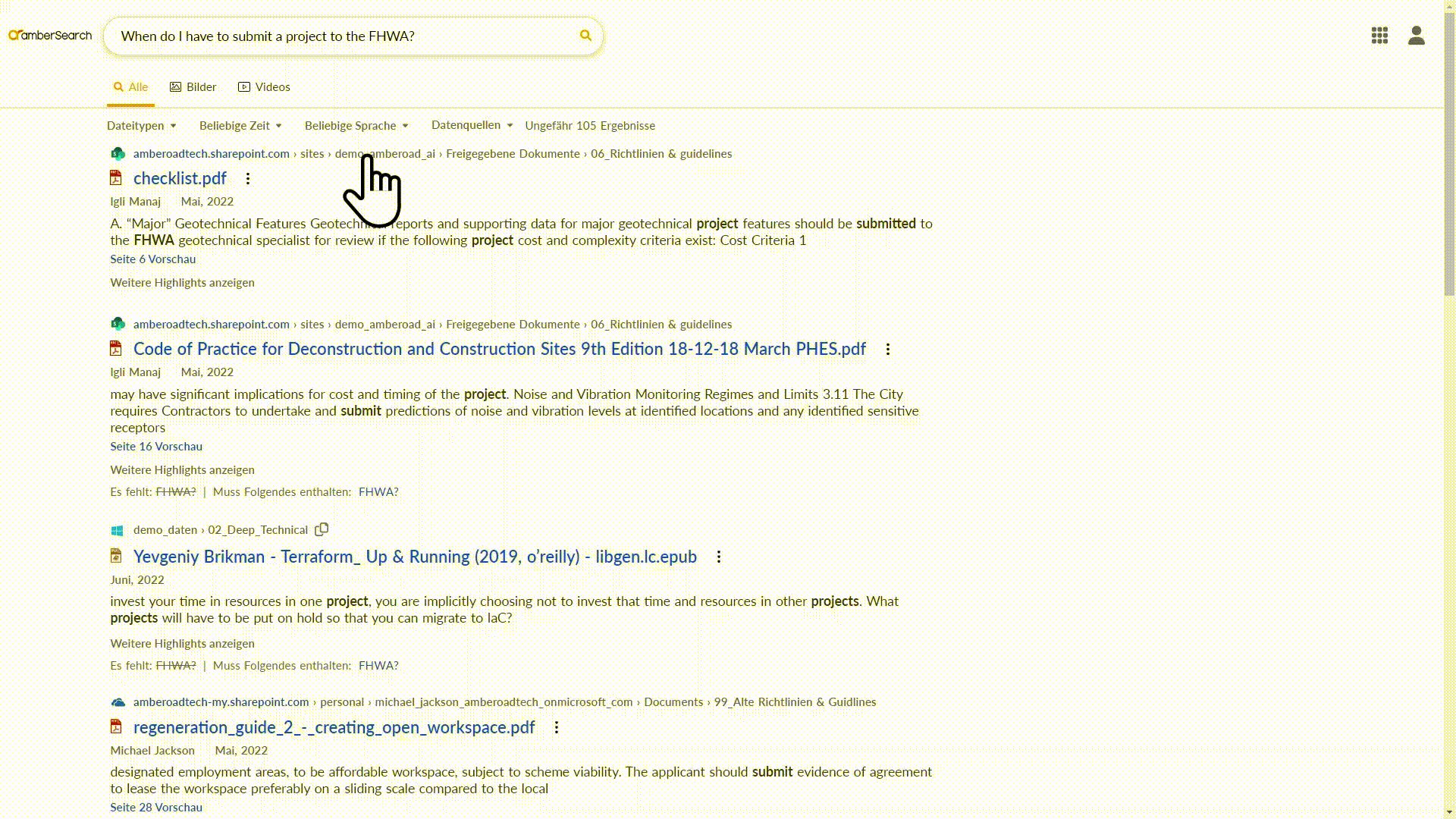 Check if you have connected all data sources to amberSearch!
Please Note
The method shown here works for online data sources. For specific solutions please refer to the different connectors