Use the preview function to see a highlight in the right context
With the preview function you jump directly to the right place in the document and the highlight is marked in yellow. With the button "more highlights" on the left side you can navigate through different highlights in the document. Depending on the file format (mail, chat) the display of the preview varies slightly.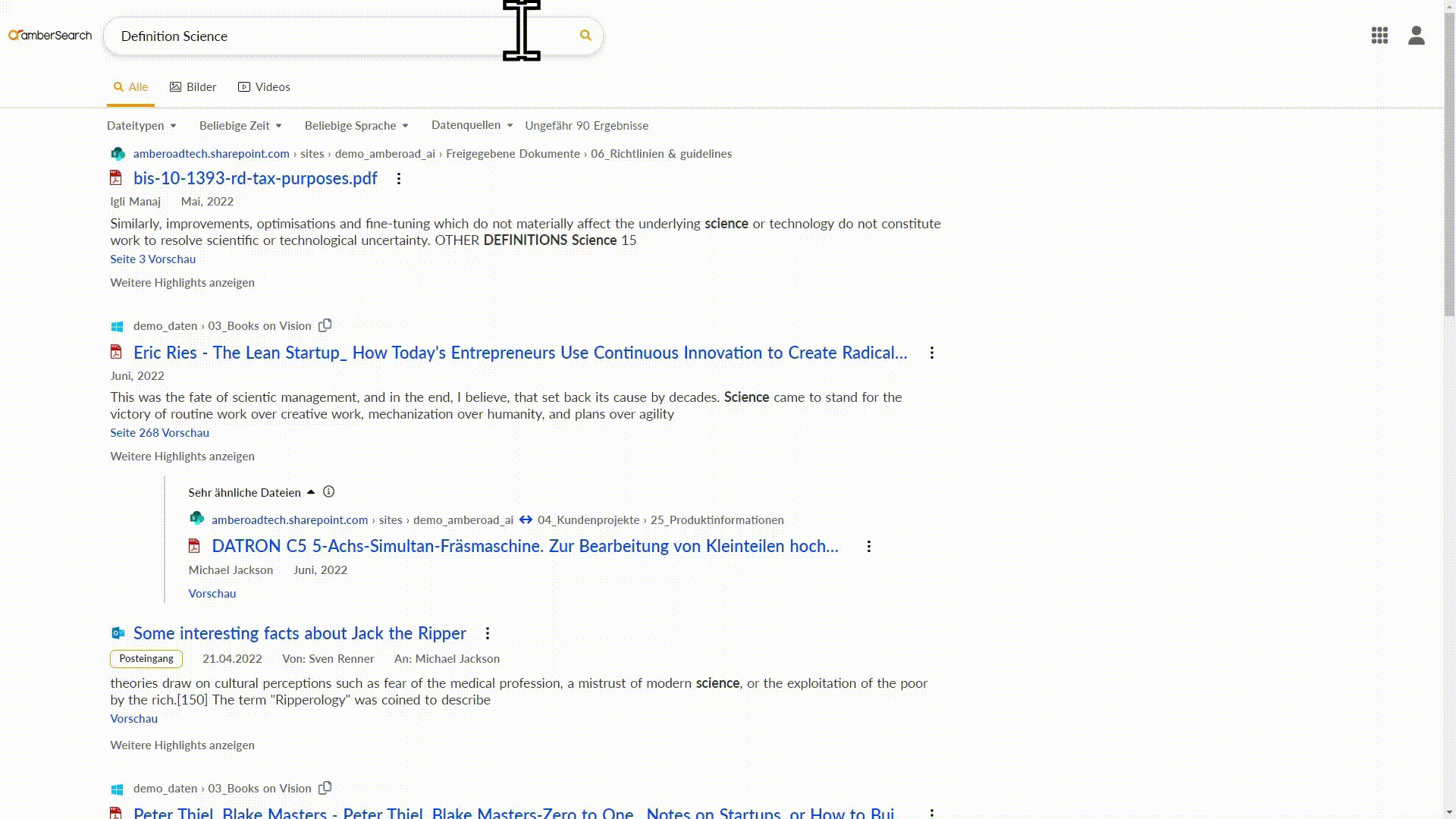 Please Note
Use the "More Highlights" button to find more highlights within the found document and preview them as well.