Most of the time, there are several relevant passages in a text section or document. Since we don't want to overload you, we will first show you only the most relevant highlight, regardless of its position in the document.
Of course, there are other highlights that are relevant for you. Just click on the button "More highlights" to expand other highlights of the same document. You can repeat this as often as you like until our software finds no more relevant highlights.
Of course, you can use the "Show less" button to collapse a few highlights again.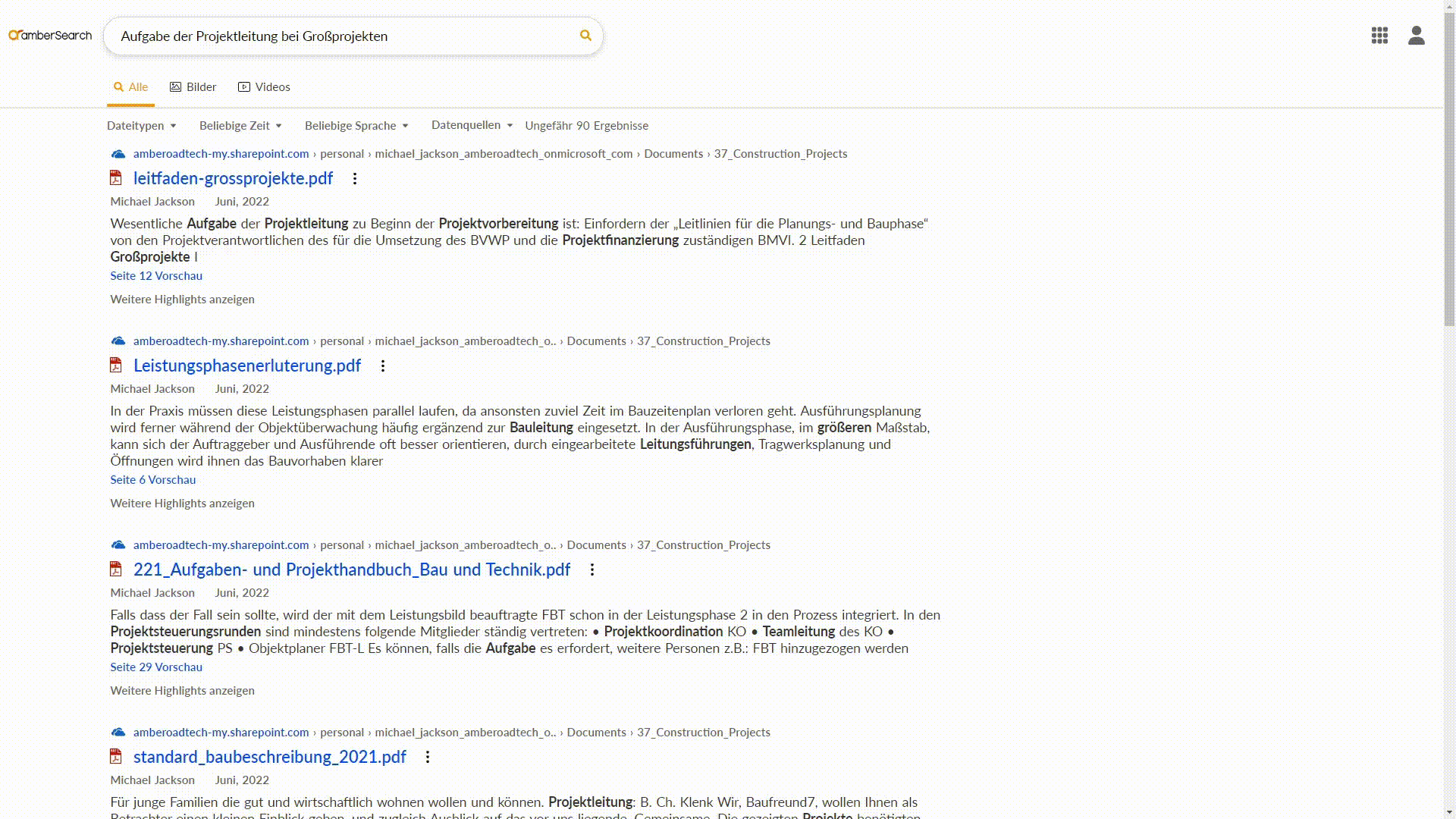 Check out the section "Refine your search!", to see what options you have to refine your search.
Please Note
Since the most relevant highlights are at the top, the hits tend to become less relevant.
You disagree with this? Then feel free to contact us at support@amberoad.aiso we can get to the bottom of it!