1. Go to Okta admin dashboard, then navigate to Applications an Create App Integration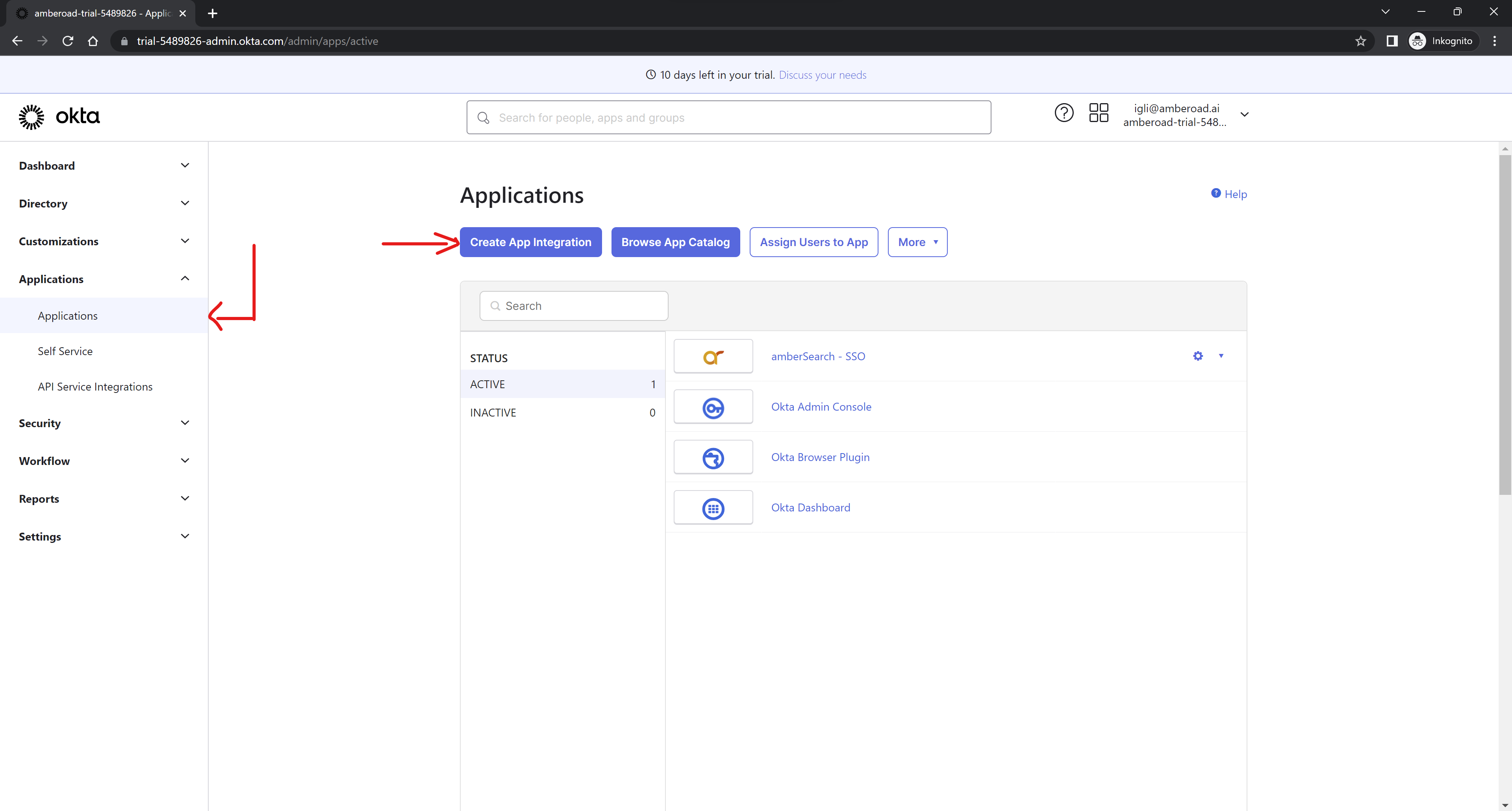 2. Select Saml 2.0, then Next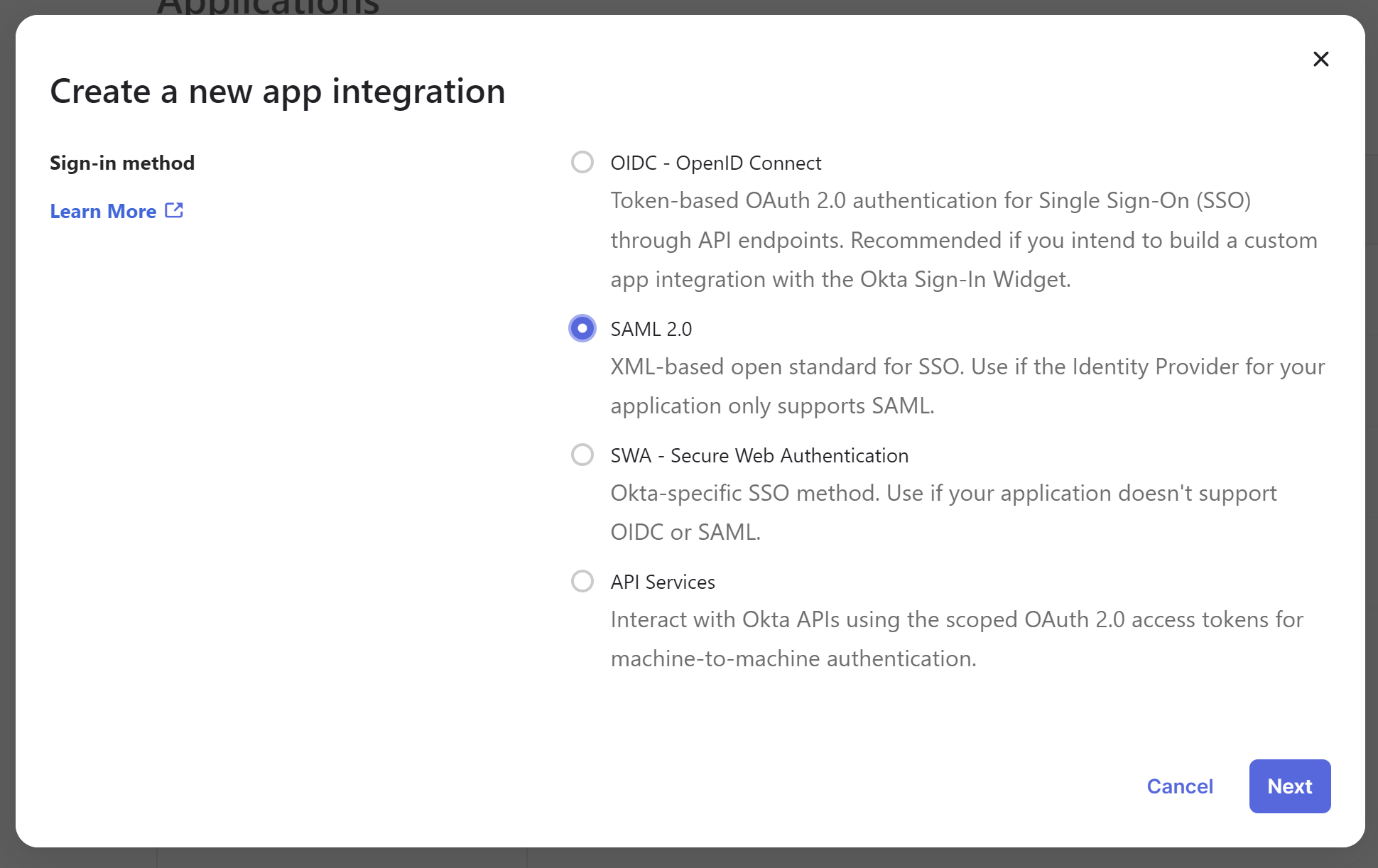 3. Set App name to amberSearch and check Do not display application icon to users, then Next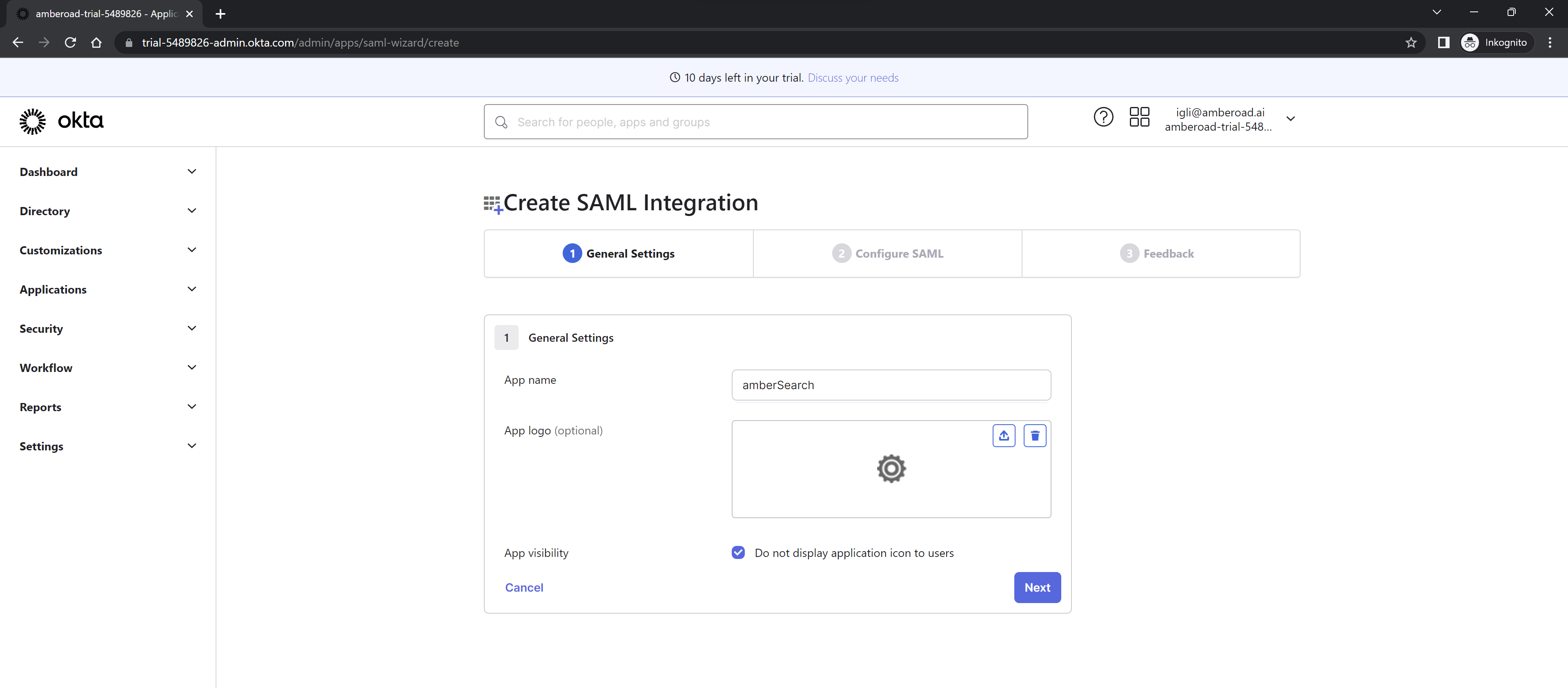 4. Input Single sign-on URL and Audience URI (SP Entity ID). These values are provided separately by the amberSearch Team.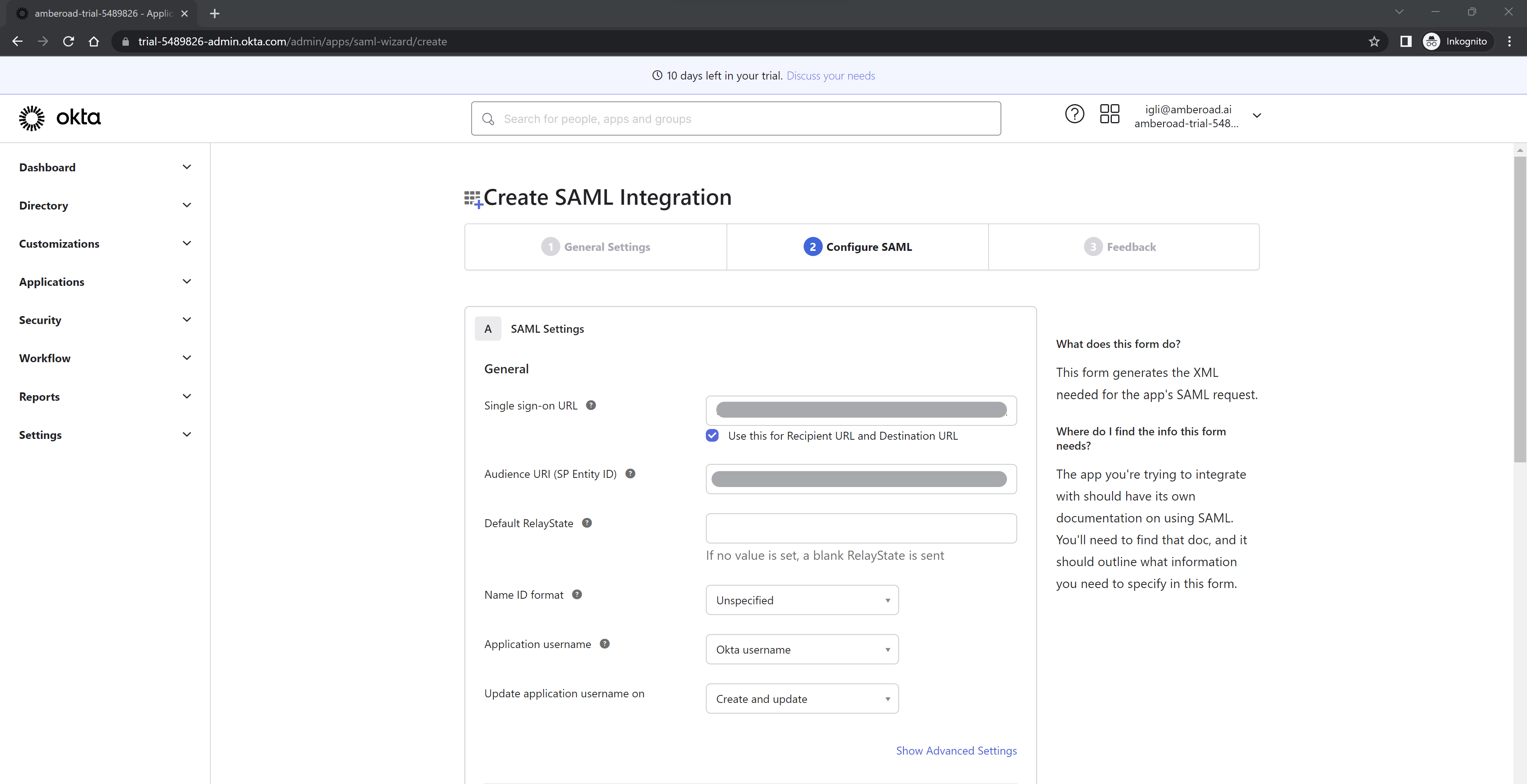 5. Scroll down and navigate to Attribute Statements. Add the mappings as depicted in the screenshot below. (dn and objectSid are needed for the case that Okta users are synchronized with an Active Directory). Then click Next.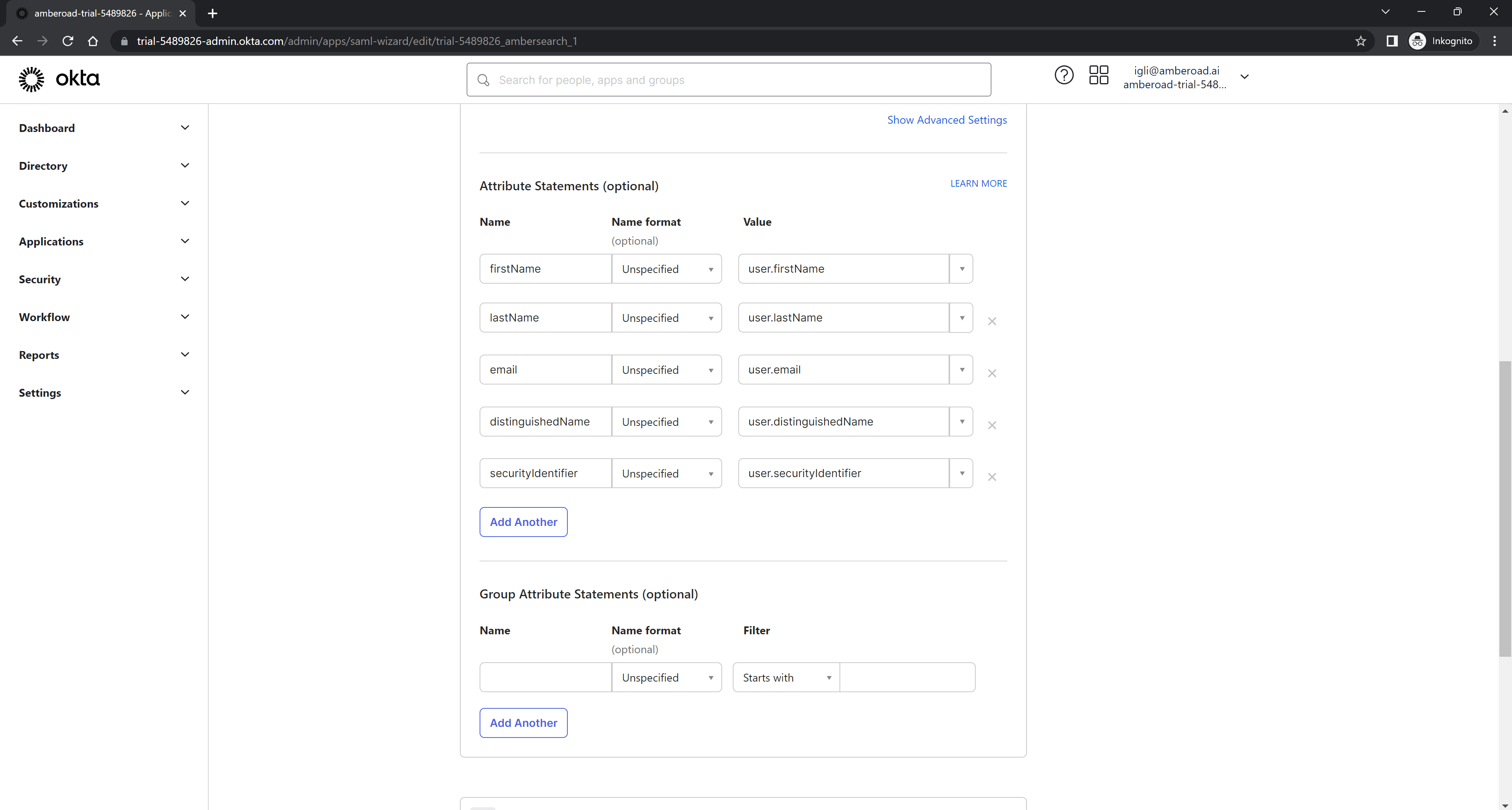 6. Select I'm an Okta customer adding  an internal app and Finish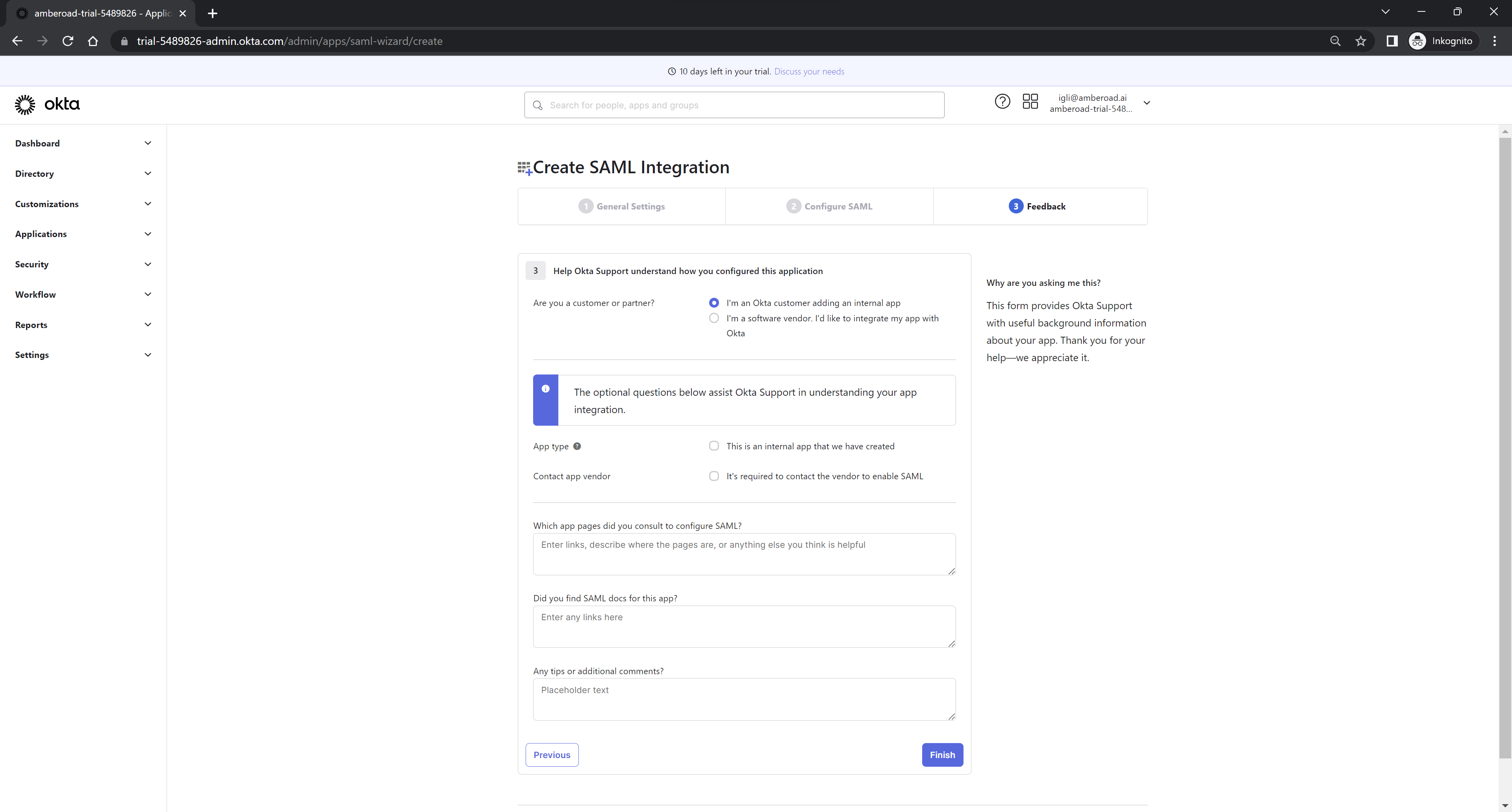 7. Provide Sign on URL to amberSearch team.